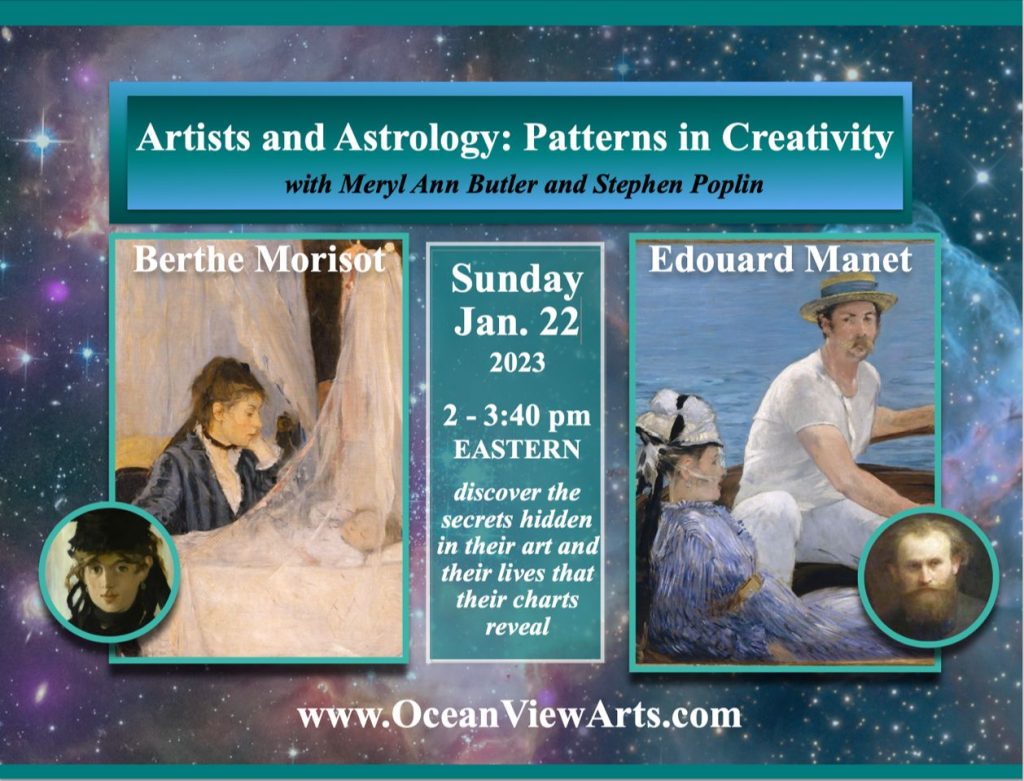 Announcing a series of online presentations...
Meryl Ann Butler and Stephen Poplin will be comparing visual artists and their horoscopes, their artistic phases with the cosmic alignments and aesthetic patterns with astrological charts. Intrigued?!
* Please join us – online!
PayPal – https://paypal.me/StephenPoplin
and other Ways to Pay
By Check
 Meryl Ann Butler, OVA 
PO Box 8241 
Norfolk, VA 23503
 Zelle:
From your bank to Stephen's at 515 708 7805
Video Patterns in Creativity - Manet & Morisot 2023
Check out this new informative video
Please send an email with your check number, with subject!
We have a sliding scale for participation. Choose your fee! Our site link, below at "About Our Series" will explain.
Stephen Poplin, at your service
Looking forward to serving you, worldwide! Blessings wherever you are!
Two Teachers – 2 Views of 2 Artists comparing two Horoscopes at a Time
Connect with Stephen on Social Media